Association Affiliations
We are affiliated to industry associations including Southern African Association for the Conference Industry (SAACI) Accredited International PCO; International Congress and Convention Association (ICCA); Southern Africa Tourism Services Association (SATSA); International Air Transport Association (IATA); Association of Southern African Travel Agents (ASATA); Society for Incentive Travel Excellence (SITE) Green Leaf Environmental Standards and the Event Greening Forum.
Nothing excites us more than a challenge, and there is none too large for our team.
We are a Level 2 B-BBEE accredited leader in the meetings, incentives, conferences and events industry. We are proud of our track record, which spans 5 continents and we have built a veritable international product portfolio while developing our global logistical network. Through this process, we have become a business proficient in our understanding of vastly different industries, cultures and corporate business objectives.
What We Do
Our proficiencies lie in servicing corporate meetings, incentives, conferences and events, all with a view to realising business objectives which have an impact on the bottom line.
Air Travel
TDM Air, a division of Tourvest Destination Management, has the expertise and capacity to facilitate domestic and international flight reservations and ticketing services for both FIT travellers and groups. Having built solid partnerships with airlines and suppliers over many years, TDM Air is able to guarantee lowest possible fares and attractive booking conditions.
Creative Design
Our professional creative team works closely with programme managers to produce high quality work that is both imaginative and intelligent. Built on the back of sound expertise, campaign design and management maximises return while minimising investment through the team of affordable professionals all housed under one roof.
Our services and value adds includes either turnkey solutions or standalone services.
Our People
Our people take this business from being a well-oiled corporate machine, to an intensely personal, highly motivated and passionate collection of skilled individuals who understand that this industry is really about one thing – impacting on and influencing human beings through extraordinary experiences. Attributes common to the Tourvest I.M.E team are passion, imagination, out-of-the-box thinking, accountability, integrity, respect and a genuine desire to move beyond the extra mile. Our team will always commit to exceeding our clients' expectations.
Meet the rest of the Team
The people who make the magic happen in the city of gold…
The people who make the magic happen in the mother city…
Charlie's taxi to the world
We're a business big enough to matter, but small enough to care. Whether a group of 8 or 4000, partners are promised the same attention, care and commitment.
To be the meetings, incentives, conferences and events partner of choice and the industry leader in each of our core competencies.
To provide a creative work environment; a secure place of employment, while treasuring our most precious resources; our stakeholders and passionate people. To live by our company values and play an integral role in sustainability and corporate responsibility.
| | |
| --- | --- |
| Telephone: | +27 11 676 3000 |
| Physical Address: | 3rd Floor | Norwich Place West | 2 Norwich Close | Sandton | 2196 |
| Postal address: | PO Box 651817 | Benmore | 2010 |
| | |
| --- | --- |
| Telephone: | +27 21 525 2500 |
| Physical Address: | The Colosseum | Unit 306 | 3rd Floor | C/O Century Boulevard & Century Way | Century City | 7441 |
| Postal address: | PO Box 193| Century City | 7446 |
EXTRA MILE TESTIMONIALS FROM OUR PEOPLE
Nothing excites us more than a challenge, and there is none too large for our team.
Even if a group 'derails', we will make sure the event stays on track. We experienced this while taking a group of 60 delegates on an infamous training programme. There are still some delegates who were none the wiser that 'the train ever derailed'.
We will ensure that your inflatables never deflate. We utilised inflatable pools for a beach party recently, and when we realised with shock that one of the pools was damaged, we had just two hours to turn this mini-disaster around. We did it!
No matter how rough the seas we will keep your event afloat. We took a group on a cruise and after missing bon-voyage on the first night, we woke up in horror the next morning to the realization we were still in the harbour! We managed to keep it interesting and fun until the ship eventually sailed out – all passengers on board happy customers.
Transforming the ordinary into the extraordinary. We created a magical event and transformed a dire and dreary space into Willie Wonker's Chocolate Factory. This event is still spoken about 5 years later, and by people who were not even there at the time.
Waking up the Head of Home Affairs in the Johannesburg area in the middle of the night to get the passport of a CEO of a well-known company approved and issued before his flight in 24 hours
We managed to move a crane that was blocking a view of an exclusive gala dinner at a Camps Bay Villa
We slept at the Zambian border post in the middle of winter, waiting for a shipment of décor from South Africa for a gala dinner event in the gorge on the edge of the Victoria Falls.
Flew a wine maker from a well-known estate in South Africa from a conference in Germany to a gala dinner – just so that they could present the wine to the CEO of a US based company – together with a complimentary bottle of wine to the value of R82 000.00!
Sourced and transferred 10 000 packets of Chinese and Korean noodles for a client whose group included 700 people, and travelled in a private vehicle with the noodles to ensure the group could have them wherever they were in the country.
Our Facebook Feed
Tourvest Incentives Meetings Events
Monday, February 19th, 2018 at 5:48pm
The health hacks of elite travellers
Constant travel makes keeping a routine almost impossible – which has a knock-on effect for health-conscious frequent flyers. Katie Beck finds out how people keep fit on the go.
Our Twitter Feed
Thursday, February 22nd, 2018 at 3:49pm
Emerging business travel destinations - Lima, Peru
Think yellow when you think of Lima, bright, hot and a history to boot consider this gem when travelling
https://t.co/vsUPWyf5LX...
#PCO #DMC #BusinessTravel #CorporateTravel #Incentive #EmergingTravel #EventProfs https://t.co/OekmbYJC0W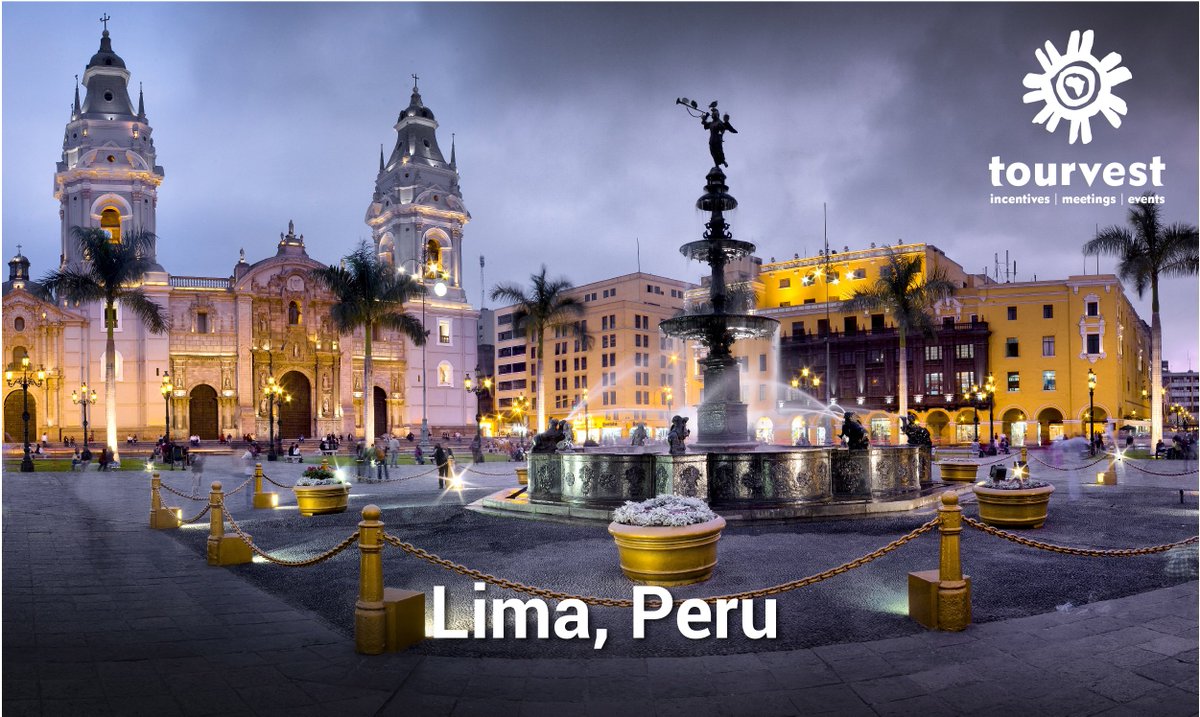 Wednesday, February 21st, 2018 at 5:47pm
Support Local Business when organising your event, products are unique and have a social upliftment aspect #PCO #DMC #BusinessTravel #CorporateTravel #Incentive #CorporateEvents #EventProfs #MICE #Meetings #Conferences #Events https://t.co/Fe8Nhdbpov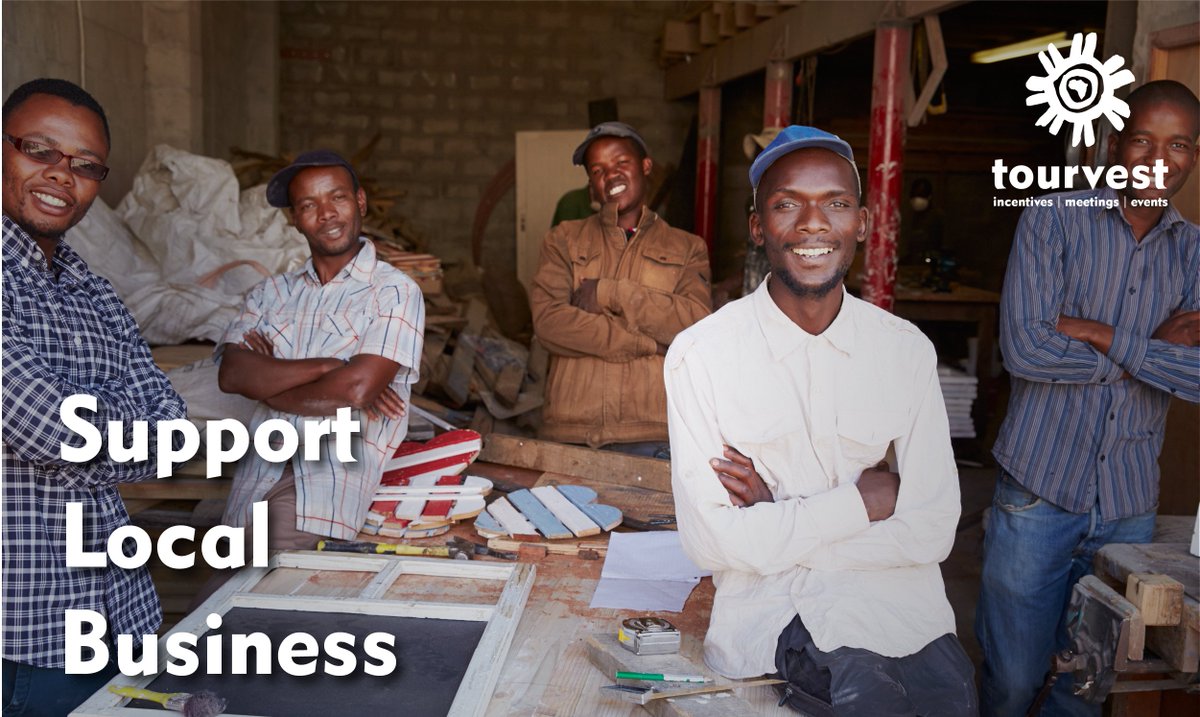 Monday, February 19th, 2018 at 2:48pm
Business travel can be quite disruptive to your routine, not to mention your exercise habits. Find out how business travellers stay fit. https://t.co/fgottDPLIG https://t.co/MxZgzk5dW2